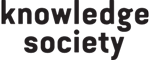 State of Mind
Western Australia's new landscape of innovation and opportunity
A state transformed
Western Australia stands on the shoulders of a massive technical achievement.
This world-class resources province faces an era of new opportunities: one in which the world is hungry not just for minerals, but for high technology.
The Square Kilometre Array, which will be the most powerful radio telescope in the world, brings a new type of human capital to the state – the world's best physicists, engineers and inventors – who will join existing research institutes and centres for innovation. Western Australia is well placed to pursue the most profound technical frontiers of the next decade.
The knowledge revolution of the twenty-first century
Economic revolutions change the way that people think about knowledge. When technology changes rapidly, people look at the world differently. The twenty-first century – already in the throes of an economic revolution – will be defined by businesses, governments and institutions subjecting themselves, their sectors, procedures and technologies to deep scrutiny.
Western Australia is the world's number one diversified mining and energy province. The diversity of minerals present in the state is astounding: everything from the tungsten that makes smartphones vibrate to the titanium that allows satellites to orbit the world is mined in Western Australia.
Every dollar of income, every tonne of ore, represents a complex web of technical problems that have been solved. Western Australia has the conditions from which new industries can emerge. This is a once-in-a generation opportunity.
A global footprint
State of Mind recounts Western Australia's recent history from a new perspective. It emphasises the rush of foreign investment and human capital that arrived here as a result of Western Australia's significant role providing Asian markets with the minerals and energy they craved.
This state-enriching foreign investment helped to build important infrastructure, both visible – trains, skyscrapers, theatres and other public works – and invisible: the talent and intellect that international knowledge workers have imparted to locals. This enduring brainpower will determine our state's future prosperity.
It's a talent competition
State of Mind illuminates the changing face of Western Australia's workforce. The state will never be the same again. Mining and energy production have become technology-rich activities. The state has absorbed large amounts of brainpower and clever human capital – all the new engineers, technicians, researchers and executives from around the world. A wave of engineering talent has made Perth its home. The state's success as a knowledge economy pivots on this talent.
Computing power to unlock the secrets of the universe
Western Australia was recently successful in winning – with South Africa – the bid to host the Square Kilometre Array, a series of powerful radio telescopes that promise to reveal facts about the origin and nature of the Universe. The Pawsey Centre's acutely powerful supercomputer has been built to support this endeavour.
Western Australia must focus on collaboration and collective research endeavours: it is only when the components of a network are connected that it can reach its cumulative power and big problems are solved. Deeper alliances between universities, government and business are an opportunity to pursue this critical mass.
Our ambition
The Energy and Minerals Institute at the University of Western Australia created State of Mind to help Western Australia tell its story in a powerful new way. Its ambition is to encourage new perspectives on the state's recent achievements and to stimulate policies and choices that allow it to capitalise on a rapidly changing landscape: to consolidate Western Australia's status as a knowledge economy and a regional centre for innovation. The raw material is knowledge; our prosperity depends on what we do with it.
Deposit on tomorrow
Western Australia's diverse endowment sets it apart
Western Australia is the world's most successful mixed mining and energy province. The diversity of its endowment underwrites a dextrous resources sector that – due to its flexibility, scope and problem-solving expertise – attracts permanent investment from the world's largest minerals and energy producers, many of whom have their regional headquarters in Perth.
Western Australia produces two-thirds of Australia's minerals – over forty kinds – and they are present in homes, factories, robots and aeroplanes around the world.
Deposits of rare minerals, including graphite and rare earths such as yttrium and thorium, are either present in Western Australia or being produced. These fascinating minerals are essential to the technology of the future, such as the supercapacitors that will power unconventional, fast-charging electric cars and the lithium-ion batteries in smart devices. Graphene – one hundred times stronger than steel – will be used to create flexible, malleable electronics screens. The substances of the future are here.
In Western Australia, technical capacity and inventiveness is tested in different environments and terrains, all the while extending people's professional range. Small mining companies – the entrepreneurial junior miners – use their skills and experience abroad, where Western Australian companies pursue exploration and production ventures on six continents.
Western Australia is perfectly located to supply the world with the wide range of minerals that it desires, including the Asian countries that manufacture automobiles and modern electronics. The countries promising the greatest economic growth of the twenty-first century – in the Indo-Pacific and Africa – are either in its region or time zone, or both. Exports and talent can reach these markets faster than that of any other Australian state.
A beautiful set of numbers
The first decades of this century have been a golden age for Western Australia. By the time the rest of the world woke up to the rise of Asia, Western Australia was a leading global supplier of the region's minerals and energy. The state is now fifty years into the Asian century, which started in the 1960s when Australia provided iron ore to a fast-growing postwar Japan.
Now, the state is the leading supplier of minerals and energy to the next countries to undergo rapid urbanisation – China, India and South-East Asia. Whole cities in China were built with resources extracted from the state's rich endowment. Western Australia accounted for forty-seven per cent of global iron-ore exports in 2013.
This created remarkable prosperity for the state as volumes of production and prices soared. While they have suffered major reversals in recent years, production volumes continue to expand to record levels, especially of natural gas, production of which will double over the next three years as the Pilbara Gorgon and Wheatstone projects are completed.
From challenge to breakthrough
Over this critical period, businesses, government and universities invested in the infrastructure required to expand Western Australia's capacity to extract natural resources.
Western Australia has welcomed many professionals and technicians from interstate and overseas. Innovative technology companies – such as General Electric, IBM and Cisco – have made their home in the state, heralding its new chapter.
No truckin' worries
Technological advancement usually starts with a problem. Western Australian mining has faced a few of these: harsh and hot environments, distance, skills shortages, protecting the environment, increasing the purity of a product. Take Rio Tinto and BHP's massive remote operations projects, for example, conceived at a time when personnel were hard to come by.
Mining is often wrongly assumed to be a simple – or even crude – task. In fact, extracting and producing minerals on a massive, profitable scale requires cutting-edge technological solutions and continual innovation. Mining companies scrutinise their business and production processes every day – continuous improvement is the only way this industry functions.
In the next decade, minerals and energy exploration, discovery and extraction will experience a dramatic transformation as the industry solves more problems: operations will be mainly automated, previously unreachable resources will be accessible, and robots will be par for the course.
Western Australia's global footprint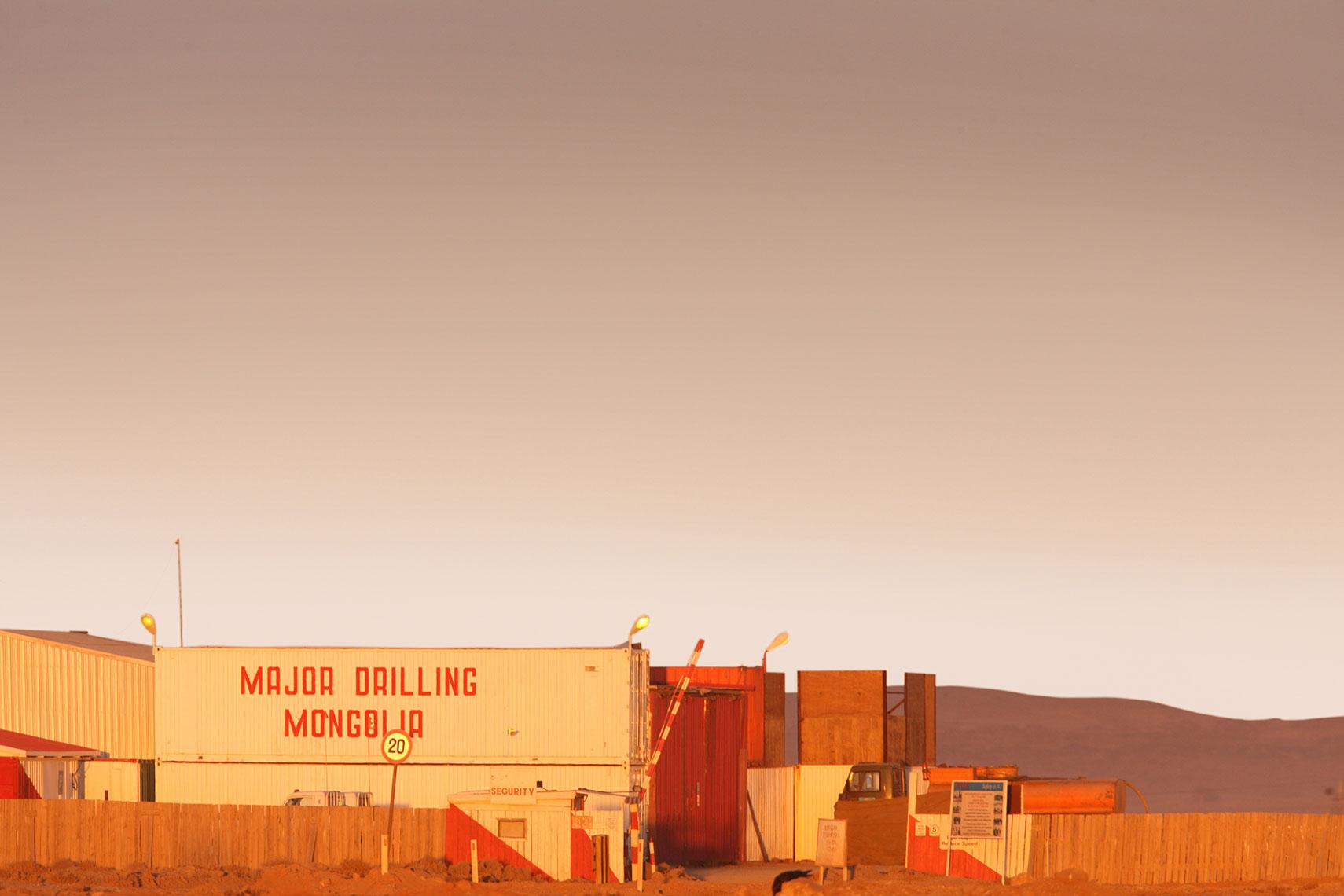 Exporting expertise
There are two dimensions to Western Australia's global mining story: the remarkable growth of the sector's international footprint of discovery and production and Australia's healthy regulatory regime for resources. Now, Western Australia exports the world-class talent and experience it has developed in the context of the state's stable institutions, good governance, robust infrastructure and sectoral competitiveness. These have all been required to make Perth a global capital for exploration fundraising and international development.
World-wide wealth
Since Western Australia's first gold rush, the state has exported and sold its resources to the world. Now, Western Australian entrepreneurs, engineers and technicians export their knowledge and skills to places like Mozambique, Peru, Mongolia and the Philippines, taking the expertise that defines Western Australia's own success – in advanced exploration, capital raising, governance and royalties regimes, and extraction technology – and applying it around the world, sharing their experience and transferring knowledge and techniques to local professionals and workers in myriad countries. This is Western Australia's new global footprint.
It is little known that, in recent years, Australian mining companies have discovered four times more wealth overseas than they have at home. This is striking evidence of Western Australia's new economic diplomacy – first, Western Australians conduct exploration and discover minerals in another country, then, they build up its resources sector by transferring knowledge and skills to local workers. Australians are adept at managing risk, environmentally savvy, familiar with harsh frontiers and adapt easily to new environments, bringing their smarts with them. For developing nations, experience with Australian regulatory regimes, cutting-edge operations, safety standards and community development creates a path to lasting wealth and prosperity.
Australians have a positive reputation abroad and they adapt to new cultures easily. Many nations also prefer Australians as international partners: its transparent and successful regulatory and business models are robust and, in many cases, preferred to that of its competitors, such as China. Australian miners have developed surprising cultural sensitivity and competency.
The capital-raising capital
Perth has become a capital-raising nerve centre for the world's resources sector. In recent years, West Perth's mining cluster and St George's Terrace – the city's financial district – have hummed with the establishment of new companies and exploration-focused initial public offerings. Western Australia's diverse natural endowment and Australia's stable, low-sovereign-risk, high-calibre regulatory regime have meant the emergence of a thriving capital-raising ecosystem.
Australia's stable, transparent and efficient policy environment underpins the decision of so many companies to raise capital here. After listing his telecommunications company on the Australian Stock Exchange in 2013, one Chinese entrepreneur, Xiong Yang, said, 'We didn't come here to ask for more money. We want to improve our corporate governance and provide a fair and transparent structure to our existing shareholders.' The Federal Government's agreement with its state counterparts to eliminate the bureaucratic duplication of environmental assessments and approvals for mining projects has further improved the profile of Australia as a regulatory and listing destination.
Western Australia was the preferred location for company headquarters in 2013 with 763 Australian Stock Exchange–listed companies – forty per cent of all listings – compared to New South Wales' 557 and Victoria's 335. Seventy-eight per cent of companies listed in Western Australia have chief executive officers in the resources sector. Listing a company in Perth is dramatically cheaper than listing it in other financial capitals. Taken together, this data reflects the emergence of a world-class mining cluster.
Research demonstrates that the specialised capital-raising experience in Western Australia has created unique benefits for the state in fields such as accounting, stockbroking and law. Professor Ray da Silva Rosa of The University of Western Australia notes that 'a Perth-based resources lawyer can deliver a legal service that is higher quality and more likely takes fewer hours to deliver than their Eastern-states-based counterparts'. Perth's mining and capital-raising cluster means that its complementary disciplines, located together, are more competitive.
A successful market also relies on the deep domain knowledge of its entrepreneurs. Western Australia's long history of serial entrepreneurship means it has a concentration of executives who can appraise geology and management talent judiciously. This network of directors and their governance expertise is integral to Western Australia's resources ecosystem: they have both the scientific knowledge and the market knowledge – in areas ranging from geology, global demand, assessment of management talent, legal and regulatory affairs – to raise capital effectively on a global scale.
New knowledge industries
Is Perth the home of tomorrow's technology?
If Western Australia is to realise the full benefits of the past decade – the recent sustained investment in human capital, technical leadership and research and development – it needs to do more. The state's leaders in government and business – its policymakers, executives and researchers – must cultivate an ecosystem that encourages collaboration between sectors. This sophisticated network, while meeting the research-and-development needs of existing companies, should be the fertile ground on which new companies are established. The long-term vitality of the state will be partly determined by its ability to create and commercialise new technology, products and services. It will be determined by the imagineers who solve problems and then get the solutions to the global market.
Economists would say that Western Australia has a comparative advantage. Nations and cities around the world are realising that to stay relevant and maintain a good quality of life for their citizens, they must embrace change, attract knowledge workers, succeed in digital markets and diversify their economies. Witness Tallinn, Estonia – the country that declared internet access a human right in 2000 – which has become one of the world's most important tech and venture-capital hubs and whose start-up-friendly policies make it attractive to the world's brightest minds. Or Spain, which has created a special class of visa for experienced and investment-ready entrepreneurs willing to relocate. In the global competition for talent and investment, Western Australia's advanced energy and minerals sector lends it an advantage that other provinces don't have – but we must build on this advantage.
More than seven multinationals locate a headquarters in Perth. This level of foreign investment – significant in itself – also includes more intangible benefits, such as the knowledge spillover that occurs from thousands of foreign professionals to local staff. Perth is in an enviable position.
After the turn of the century, at a time when the world's economic landscape was undergoing transformation – as Asia urbanised and digital technologies gained pace – huge numbers of engineers and scientists, along with world-class leaders, arrived in Western Australia from overseas. The benefits that occurred – such as talent spillover and the creation of brand new industries in the state – are the result of Western Australia's predominance in minerals and energy. Mining software is a strong example: a staggering sixty per cent of global mining software is produced in Perth. This is the raw material that could produce the state's next prosperous age.
The pivot
Western Australia must understand and embrace the technological leadership that underpins its exploration and production capabilities. The state – to reap the advantages of its underlying strengths – must pivot from its dominance in minerals and energy production.
Western Australia's ultimate challenge is its lack of financial backers and venture capitalists willing to fund start-up businesses or transform lab research into commercial realities. To date, this kind of alchemy – the final spark in the process of innovation – has escaped the state. Its entrepreneurial faculties have developed principally around mining exploration and extraction. It must, however, develop technical competence beyond minerals and energy. To turn its prowess in resources extraction into the products and services of tomorrow, Western Australia needs a new breed of entrepreneurs with domain knowledge in other sectors and markets.
Western Australia must create the hospitable environment in which promising new businesses can flourish. Take an international example: the well known story of 3M, a company that has sustained innovation for over a century, and which started as the Minnesota Mining and Manufacturing Company. Or Nokia, which started as a wood-pulp mill, evolved into a telecommunications company and finally developed the revolutionary wireless technology that connected billions of people through networks and mobile phones.
The world's economic foundations are transforming. From an industrial base, advanced nations are pivoting to economies premised on science, data and knowledge. A 2015 report from Australia's Chief Scientist notes that the direct contribution of the advanced physical and mathematical sciences in Australia is already equal to eleven per cent of the Australian economy (about $145 billion per year). A further estimated eleven per cent in flow-on benefits brings this number to twenty-two per cent of the Australian economy – a result that is likely to be conservative.
Western Australia, then, like every region, needs to make a profound and enduring commitment to science. Future economic gains from Western Australia's existing infrastructure and technological capacity will depend upon its ability to translate scientific and technical development into new products, services and whole industries. The next wave of digital technology – cloud computing, data analytics and machine-to-machine technologies like the internet of things – are on the threshold of changing our daily lives and the way we do business radically.
It is important to be brutally realistic about Western Australia's place in the world in the context of these new technologies. The state should not work in areas to which its expertise are unsuited, or in which there is no prospect of a comparative advantage emerging. An absence of deep domain knowledge means that many global research teams are often working on superceded or redundant projects. Western Australia's research teams cannot afford to be among them. It must build on its demonstrated strength and defining talents in areas where it has genuinely advanced, sustainable development taking place. This is a difficult task.
State of Mind examines the areas of breakthrough technology that McKinsey Global Institute identifies in its report Disruptive technologies: Advances that will transform life, business, and the global economy. The report names twelve transformational technologies that will have the greatest economic impact – and potential value – in coming decades.
Using this framework, we have evaluated the technological developments underway and above the radar in Western Australia (this exercise is not exhaustive, only indicative and illuminating). The aim is to reveal the areas in which Western Australia is either pursuing breakthrough technologies of global interest and potential impact and where its research approaches the best in the world. Such analysis needs to be augmented continually, this is but a snapshot at a point in time.
A state of disruption
McKinsey Global Institute has identified the twelve technologies that will matter between now and 2025. Western Australia is engaged in groundbreaking research and innovation at the forefront of eight of these disruptive technologies. Although this is not a complete list of all the high-technology activity taking place in the state, it outlines how Western Australia might fit into McKinsey's vision of the future. Tap or click to explore.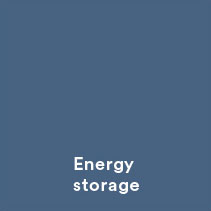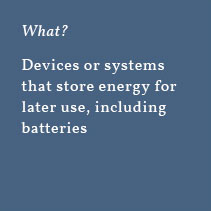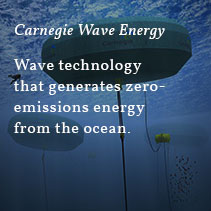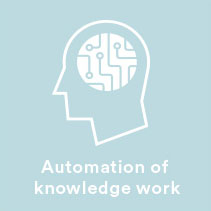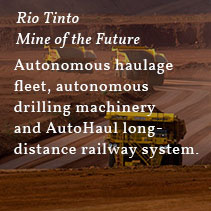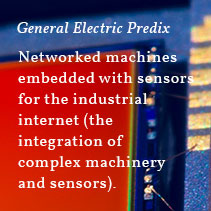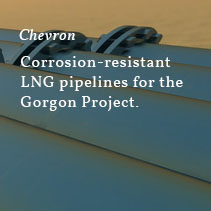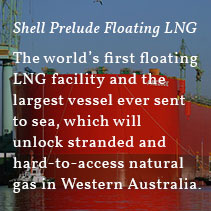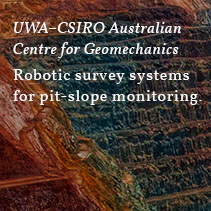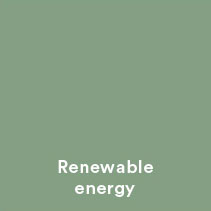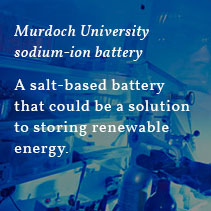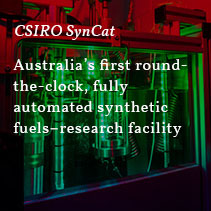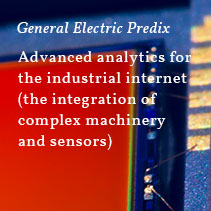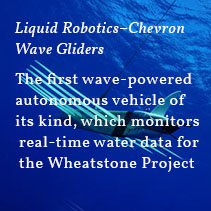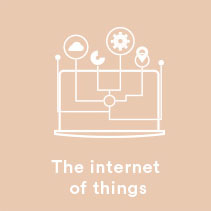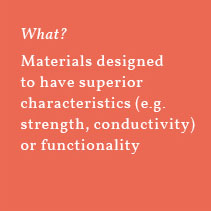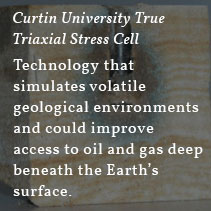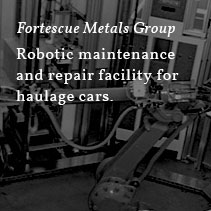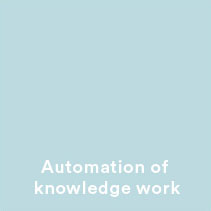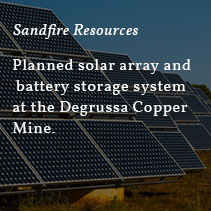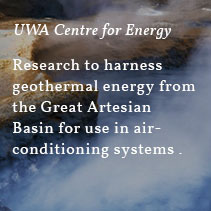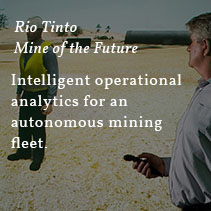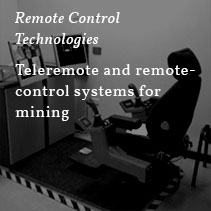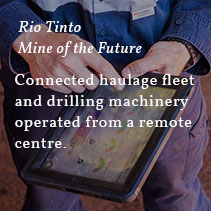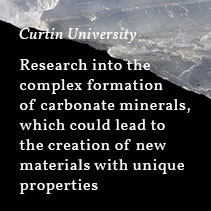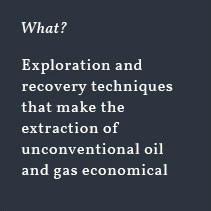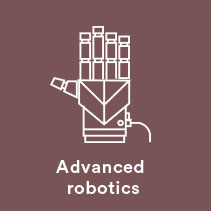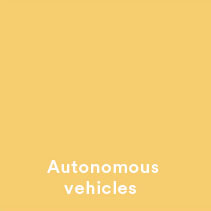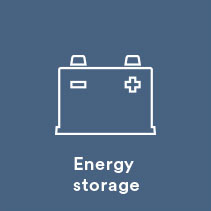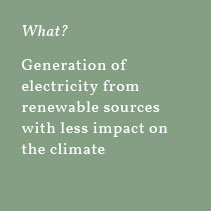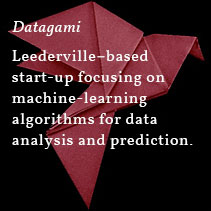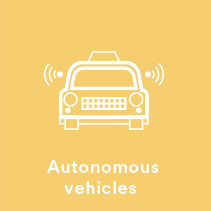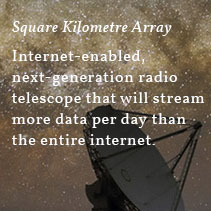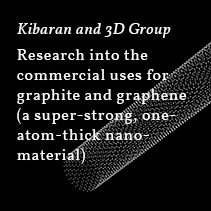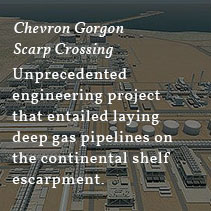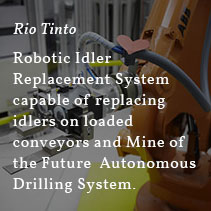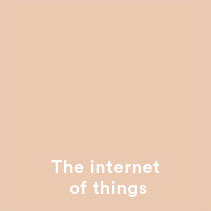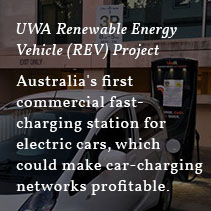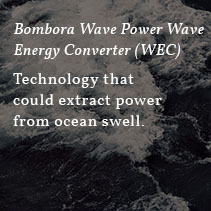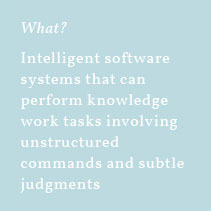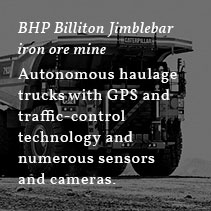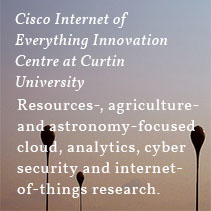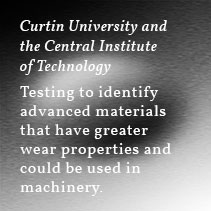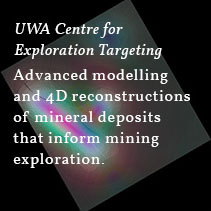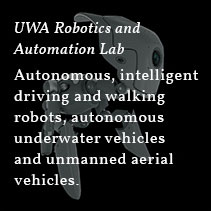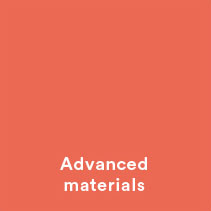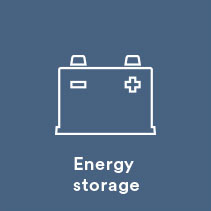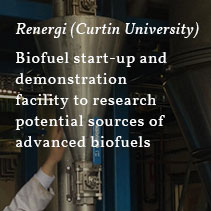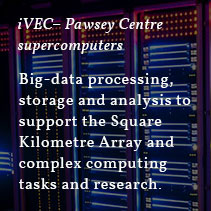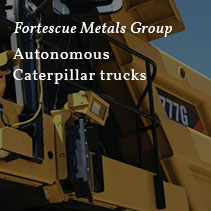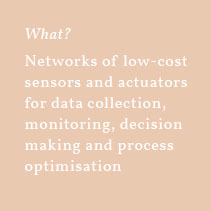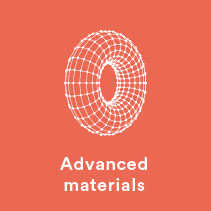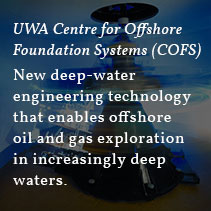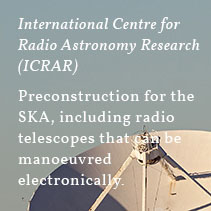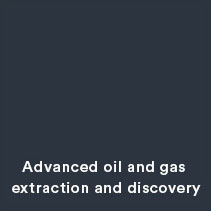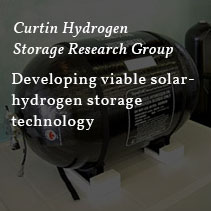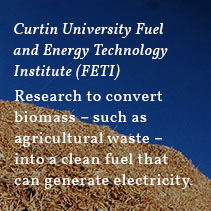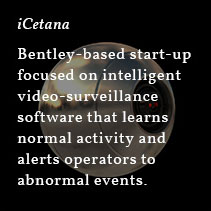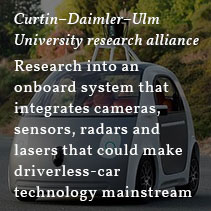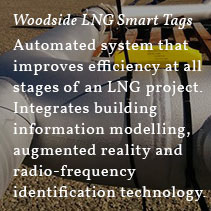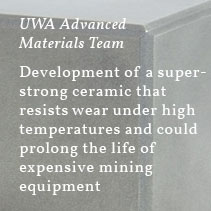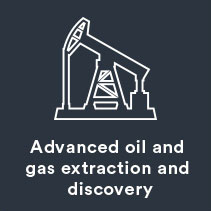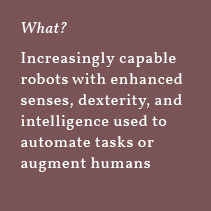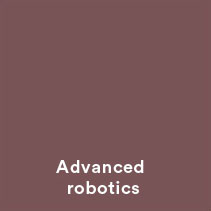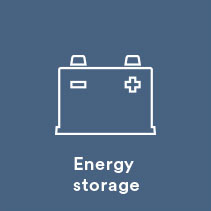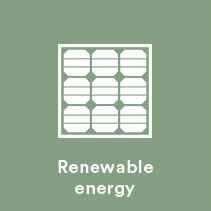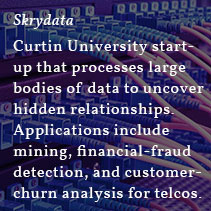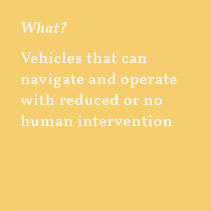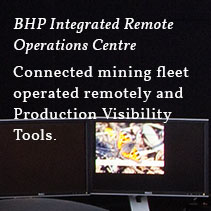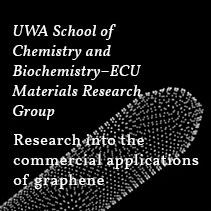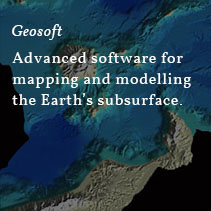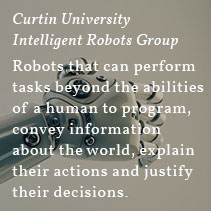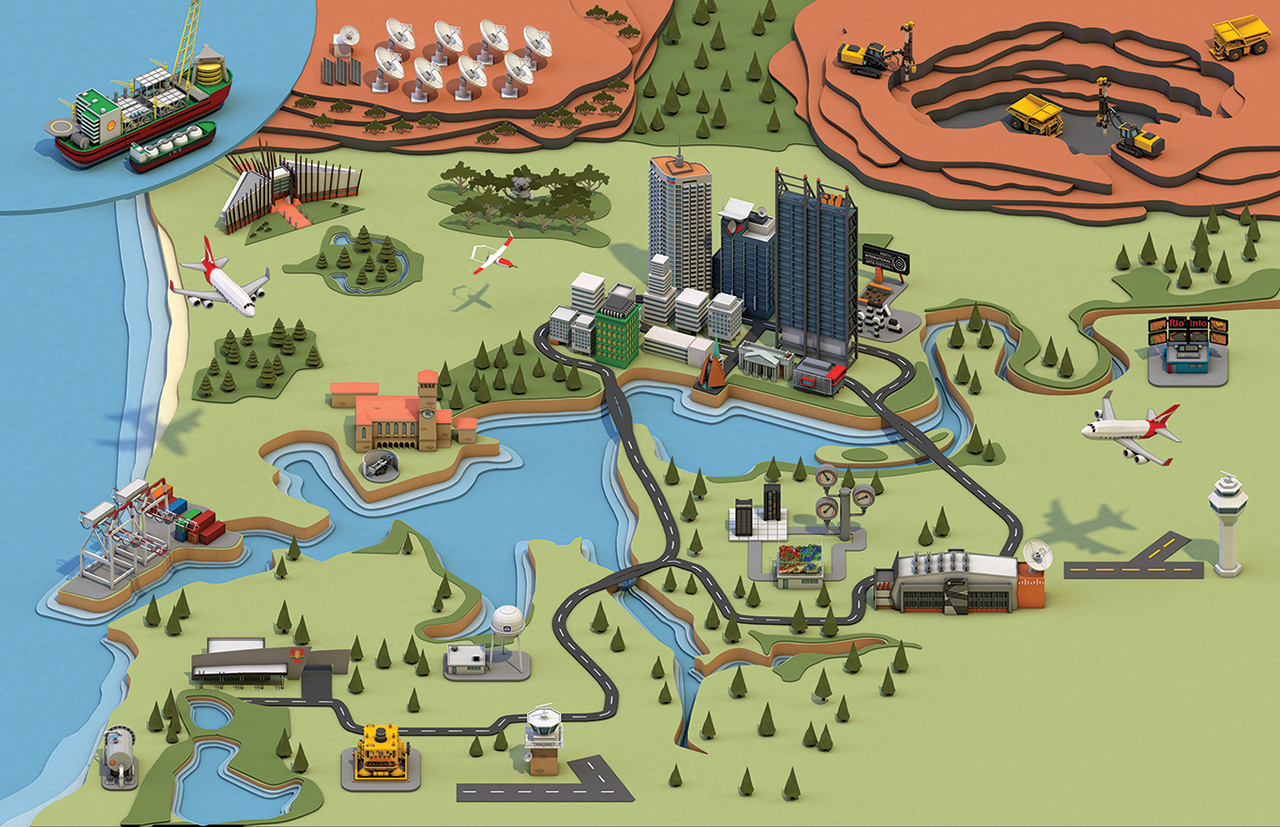 Designing the future
Western Australia's victory in the war for talent
The future will be built by people who use their intellect and agility to design solutions to the problems of everyday life. Prosperity – like social harmony – depends on those who can create new value by bringing successful ideas to life: the designers, engineers and scientists. We call them imagineers.
Designers in all their forms, especially technologists and engineers, are the most promising agents of long-term wealth. Engineers deploy technical knowledge to solve society's problems. History has shown us that the engineers, tinkerers and problem-solvers devise the solutions and technology that actually create – rather than follow – economic growth.
Silicon Valley leads the world in wealth creation, product invention and technology. It has the world's greatest concentration of engineers. Energy cities – Calgary, Houston and Perth – have the next highest.
Solutions that create value: this is the definition of innovation. Perth – unique in Australia for the density of its engineering talent – has the potential to be the innovation centre of Australia, with particular strengths in mining and resources, big data and life sciences.
The state's new vein of gold
Western Australia's engineers are global in experience and orientation. Between 2006 and 2011 more than seventy-five per cent of new engineers to the state were foreign-born. Talented expatriates bring fresh ideas and global experience to Western Australia's domestic resources sector and its supporting industries. The presence of these knowledge workers creates an environment in which new businesses, products and services emerge.
Studies have demonstrated that most skilled migrants train local colleagues during their stay. The specialised knowledge of foreign workers – especially on the design, maintenance and operation of complex machinery and technology – spills over to Australian workers. Internationally, positive correlations have been proven between skilled-visa approval and rates of patenting.
Creativity and skill in all its forms
Modern jobs in the knowledge economy require a vast array of skills and experience. Communication, for example, is as necessary to minerals and energy production as it is to media production. The ability to communicate and connect ideas and information is vital; the multidisciplinary nature of contemporary work groups is a key indicator of their success.
It is not just engineers who have changed the fabric of Perth, it's the other knowledge workers and creatives, as well as the skilled technicians and labourers who make up the state's modern labour force. Western Australia has had an influx of nearly half a million new migrants in the last decade, fifty thousand of whom were foreign. Perth's economic growth is inseparable from its creative growth: it has, on average, twenty per cent more design, media and arts professionals building a vibrant, cosmopolitan city that it did a decade ago.
The Indian Ocean's most vibrant, liveable city
While recent years have seen Western Australia's economy soar to unprecedented heights, rising gross state product, inbound migration, employment and terms of trade have been matched by the transformation of Perth into an energetic and cosmopolitan city – a place with more than just good beaches.
In the past decade, Perth's liveability has noticeably improved. This has been observed by locals and foreigners: Baz Dreisinger of the New York Times recently asked, 'Could a city really be so easy, breezy, green and pristine – so positively liveable?' A glance at minerals and energy provinces around the world reveals that the flourishing of Perth cannot be attributed only to its strong resources sector: in the Economist Intelligence Unit's 2012 liveability index, other energy and resource cities – Houston (46th), Brisbane (20th), Rio De Janeiro (92nd) – trailed behind Perth (9th).
Perth's population has doubled since 1973, and projections suggest that it will double again to 5.5 million people by 2060. It is home to 270 languages and 100 religious faiths, which the state government calls 'super diversity'. The city's multicultural population represents human experience and international connections that span the globe. As the Western Australian Office of Multicultural Affairs notes, 'migration and diversity have given Western Australia a competitive edge in a globalised world.'
Soft power – a fluid and intangible dimension of national or provincial power – increases a state's standing and influence. New infrastructure projects, a long-term nurturing of art and cultural activities, the inflow of foreign professionals, changes to licensing and a growing cuisine culture have all made Perth a more interesting, vibrant place.
Perth's neural network
The Australian economic landscape – like most others around the world – is transforming. The rise of Asia in the last decade mirrors the contemporary rise of the digital economy, which is already worth $79 billion (5.1% of Australia's GDP) according to Deloitte's Google–commissioned report Connected Continent II – and this figure is expected to grow to $139 billion by 2020. As a standalone industry, the digital sector could be the largest in Australia in five years. This revolution is affecting all spheres of the Australian economy, and, as State of Mind demonstrates, leading mining and energy companies are already a step ahead of their counterparts.
As a state, Western Australia is subject to these sweeping changes. The recent decline in commodity prices means that innovation has become mandatory for businesses. The need for process redesign, data analytics and advanced research will only become more acute. The mining and energy sector – and the broader ecosystem – must acknowledge that innovation thrives on cooperation and collaboration as much as competition. Knowledge-sharing is essential to devising new solutions. Western Australia is well endowed with industry-focused research institutes and programs; achieving the necessary economies of scale for these research efforts will require national and global collaboration.
Innovation in any industry depends on an ecosystem of suppliers, start-ups, research institutions, government, service providers and asset owners. There is evidence that transformative new technologies are most likely to develop within complex, interdependent research ecosystems.
History shows that centres which become game-changers in their domains – Silicon Valley in high tech; Boston in life sciences; Singapore in finance – are populated by firms that have learned to work together at the same time as they compete. A successful centre of innovation is defined by the ambition of its people, who ask big enough questions that a collaborative network must emerge to answer them.
Western Australian companies, researchers and institutions must share a common purpose and vision. Those with daring solutions to big problems will outperform the ordinary.
Rewiring the local brain
The mining and energy sector must improve its ecosystem of innovation. Graeme Stanway argues in Innovation State of Play – a 2014 report on innovation in the resources sector – that without the commitment of resources companies to a shared long-term vision, investment in innovation will continue to be driven by cost instead of product innovation.
Transformational investments will remain under-resourced. Further, the absence of transparency in the cultures of large mining and energy companies can discourage innovation and lock out small – but fertile – technology suppliers (like local start-ups). Some Western Australian firms are already skilled at engaging with the wider ecosystem. Others must develop long-term strategic partnerships, alliances and internal incentives to catalyse innovation and the development of new technology.
Systems – like brains – are exercised through connection and interaction. Executives and stakeholders must encourage neural paths to form between the components of their industry. They must stand up for engagement, conversation and cooperation. Universities, government agencies and senior industry players are well placed to improve the condition of the Western Australian innovation and technology ecosystem.
The state has galvanised before. Western Australia's recent influx of bright, skilled international professionals and its world-class design and engineering talent presage a creative, prosperous future. It has the talent and the institutions to diversify its economy and embrace the advanced industries transforming the landscape.